Gloves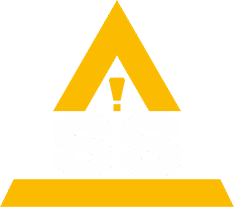 Work gloves from Safety Solutions:
Here at Safety Solutions we stock multiple types and styles of work/safety gloves, ranging from our cheapest budget safety gloves such as the Economy Multi-Purpose Safety Glove from Click 2000, to our major heavy duty safety gloves such as the Gold High Quality, Heavy Duty Double Palm Rigger Gloves or cut level 5 dyneema and Kevlar gloves. Our range of work gloves is diverse and there is a work glove suitable for most applications and that's why we have a wide range available both online and in store. We stock gloves from top quality brands such as Beeswift, Click 2000, Super touch and Dewalt to name a few. From experience in sales we have understood what to look out for, and after many years of trading have selected these brands as our main suppliers for safety gloves.
The most popular work gloves we stock have some of the following attributes:
Latex Palm Coated Gripper Gloves – Probably one of the most widely used multi-purpose work gloves available,
which offer grip, dexterity and durability . These are also available with a
fleece lining for added thermal protection.
· Rigger Work Gloves – Rigger safety gloves are general purpose protective gloves suitable for many tasks.
· Cut Resistant Safety Gloves – Up to cut level 5 incorporating the use of Kevlar and Dyneema.
· Fully Coated Waterproof Work Gloves – Work gloves with a full coat or dip providing a waterproof coating.
· Fingerless Safety Gloves – Provide protection for your hands whilst leaving fingertips open which offers increased
dexterity for delicate operations.
· Disposable Work Gloves – Vinyl, Latex and Nitrile, for extreme dexterity, sometimes used in the medical industry.
EN388 Explained
The EN388 standard applies to all kinds of protective safety gloves giving protection from mechanical risks, in respect of physical problems caused by abrasion, Blade cut, Puncture or tearing. This standard also covers risk of electrostatic discharge.
This 4 digit number seen in glove product description for example 3.1.2.1.in the format a.b.c.d.
Explains:
(a) Abrasion resistance 0-4
(b) Blade cut resistance 0-5
(c) Tear resistance 0-4
(d) Puncture resistance 0-4
Showing all 8 results
Just wanted to say a big thanks for turning my workwear order around so quickly.
The signs have come out great too. Your good service is much appreciated.
Tom Joyce - Director
Orbit Tyres Wellingborough
We have been using the services of Safety Solutions Midlands Limited for several years for PPE, printed workwear and bespoke safety and industrial signage.
They have a comprehensive understanding of our needs. Prices are always competitive and their staff are very helpful.
I would thoroughly recommend them.
David Bones
TNT Express UK Ltd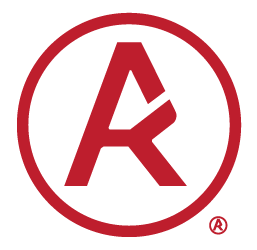 Excellent reliable service.
Always there on time for installation and great customer service.